Go back
to list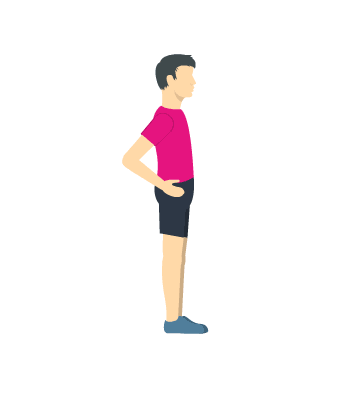 This exercise helps build leg power, it may also challenge your balance.
Please make sure you are warm before starting this exercise.

Stand tall and sideways on to a chair or wall. Hold on with one hand with your feet hip-width apart.
Take a small step forwards with the leg furthest from the chair, placing the foot flat on the floor and bending both knees.
Press off this foot to bring the leg back to the start position.
Do the same with the other leg.
Try to do this every day.

If you experience any discomfort in your knees, make the movement less deep.

Start with one repetition, then swap to the other leg. In time, progress to two or three repetitions, as well as taking slightly deeper bends.
DISCLAIMER:
You take responsibility for your own exercise programme. All content should not be treated as a substitute for the medical advice of your G.P. or any other health care professional. Please ensure you take all steps to ensure your personal safety and to minimise any risk while doing the exercises.
Individuals using these exercises do so at their own risk.