Go back
to list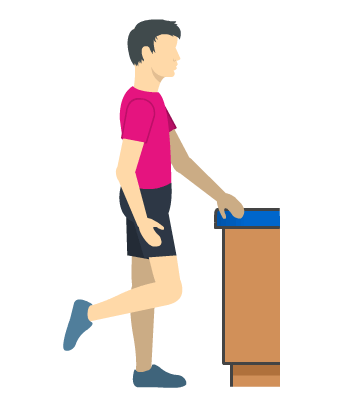 Balancing on one leg while holding onto the bench
This exercise will improve your balance and help you feel more steady and confident on your feet.
Stand up tall beside the kitchen bench and hold on for support.
Look straight ahead then balance on one leg.
Try to hold for 3 to 4 seconds.
Place the foot down and repeat on the other leg.
Try to build up to holding for 10 seconds.
DISCLAIMER:
You take responsibility for your own exercise programme. All content should not be treated as a substitute for the medical advice of your G.P. or any other health care professional. Please ensure you take all steps to ensure your personal safety and to minimise any risk while doing the exercises.
Individuals using these exercises do so at their own risk.