Go back
to list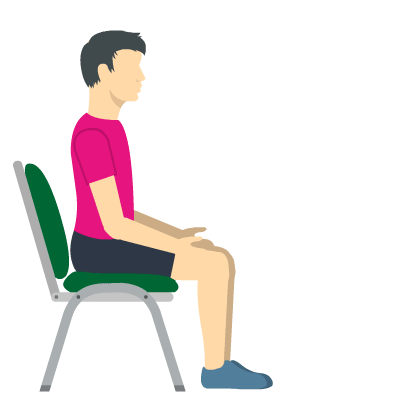 Make sure that you are warm before performing this stretch.
Sit upright in your usual chair. Sit right at the front of the chair then straighten one leg, placing the heel on the floor.
Pop both hands on the thigh of your other leg.
Lean forwards with a straight back until you feel the stretch in the back of your thigh.
Hold for 10-20 seconds.
Once completed, repeat on the other leg. Aim to do this exercise every day.
To help with tasks such as cutting your toenails or putting on socks and tights you can progress to sliding one hand down your leg slowly and back up as you stretch. Try doing 2-3 of these on each side, pausing between each stretch.
DISCLAIMER:
You take responsibility for your own exercise programme. All content should not be treated as a substitute for the medical advice of your G.P. or any other health care professional. Please ensure you take all steps to ensure your personal safety and to minimise any risk while doing the exercises.
Individuals using these exercises do so at their own risk.