Go back
to list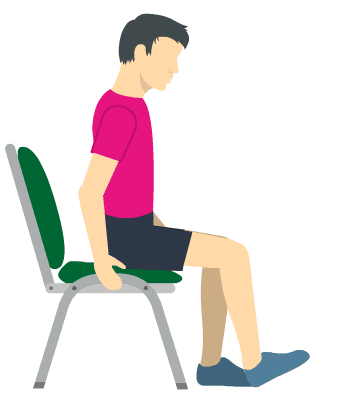 This exercise will help with walking and stride length.
Stand side on to (or sit tall at the front of) a chair or reliable support.
Lift into an upright posture lightly holding the support.
With the foot furthest from the chair, lift and place the heel on the floor, then lift again and place the toes where the heel was. The hip and knee will slightly lift as you try to alternate heel and toes on the floor.
Repeat 5 times on each leg aiming for as much movement in the ankle as possible.
You can do this every day, perhaps whilst watching television. It helps to relieve any stiffness in the ankles and warms the ankles up ready for other exercises.
DISCLAIMER:
You take responsibility for your own exercise programme. All content should not be treated as a substitute for the medical advice of your G.P. or any other health care professional. Please ensure you take all steps to ensure your personal safety and to minimise any risk while doing the exercises.
Individuals using these exercises do so at their own risk.